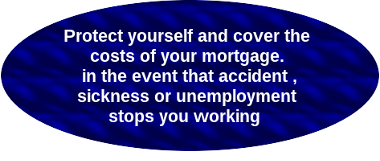 Mortgage payment protection insurance: The facts
Long-term sickness, an accident which prevents you from working or redundancy can hit you hard in the pocket and put your home at risk. Mortgage payment protection insurance covers your monthly repayments if you can no longer make them.
Typical MPPI policies will cover mortgage payments for up to two years and will pay up to £2,000 a month or around 65% of your monthly income (whichever is lower), providing protection when you need it most.
Some facts about Payment Protection Insurance
What are the different types of MPPI?
There are three main types of MPPI policy: unemployment only, accident and sickness only and accident, sickness and unemployment.
Unemployment only will cover you if you are made redundant (you also need to be registered with the government as unemployed and you have to be actively seeking work).
Accident and sickness will protect you against accidental injury that stops you working and long-term illness (this will have to be certified by a doctor to claim) while accident sickness and unemployment will protect you against both.
When does the policy pay out and how long do I have to wait before I can claim?
Each MPPI policy will come with a deferred period (or excess period) and you will also have the option to add back to day one cover.
The deferred period is the time you will have to wait before you start receiving payment and usually ranges from 30 to 90 days. For example, if you had a 30 day deferred period you would start receiving monthly payments 30 days after you submitted your claim.
Back to day one policies backdate your payments from the day the cover started. So if you had a back to day one policy with a 30 day deferred period you would receive two monthly payments after the deferred period.
A sensible saver will have at least two mortgage payments in a savings account to ensure they are not out of pocket.
Do I need cover?
Before you shell out on MPPI make sure that the product is right for you and you need the protection that it offers. Your circumstances may mean that you may not need cover for accident, sickness and unemployment so consider your position carefully before you buy.
You may get a large redundancy pay out
If you will net a bumper a redundancy package you may not require MPPI cover but may need protection if you fall ill and can no longer work. However, even if you feel you are due a large payout, if this doesn't happen statutory redundancy may be significantly less. The best approach is to work out how long your redundancy pay, and any savings, will last taking into account the cost of your other household costs such as food and energy.
You may get help from the Government
MPPI may be unnecessary if you are entitled to help from the Government with your mortgage. Personal details, such as the size of your mortgage, your savings and the chance of your house being repossessed, will affect what you are able to claim. However, the most the government will pay is your interest. MPPI covers your full repayment and associated costs. For more information on Government help you check out Gov.uk.
You may get substantial sick pay
Some employees, usually in the public sector, receive generous pay if they have an accident at work or long-term sickness strikes. If you are likely to receive a favourable amount of sick pay, an MPPI policy which only covers redundancy might be the best option.
You may be already covered
Many other policies cover similar circumstances; the most common is permanent health insurance which pays out a proportion of your salary if illness prevents work but does not cover unemployment. It is usually more expensive, but it pays out for a longer period of time and can be used in conjunction with unemployment-only MPPI. It may also be the case that your work provides you with some form of cover, so check.
Income Protection
Income Protection is designed to pay you a regular tax free monthly income if you are unable to work due to illness or injury.
Protecting your Mortgage
Protection Planning
Income Protection & ASU

Payment Protection